Through dialogue with our patient, we aim to establish a diagnosis that allows us to build a plan of fully personalized care.
It may seem complex, but it is not complicated!
In this file, you will discover how to organize your therapeutic work and establish a treatment plan.
We will illustrate all theory and practical concepts with examples and the Faceasit'clinic app.
Although this procedure is illustrated by care in Dien Chan and using the Faceasit'clinic application, you can obviously extend it to other techniques you practice.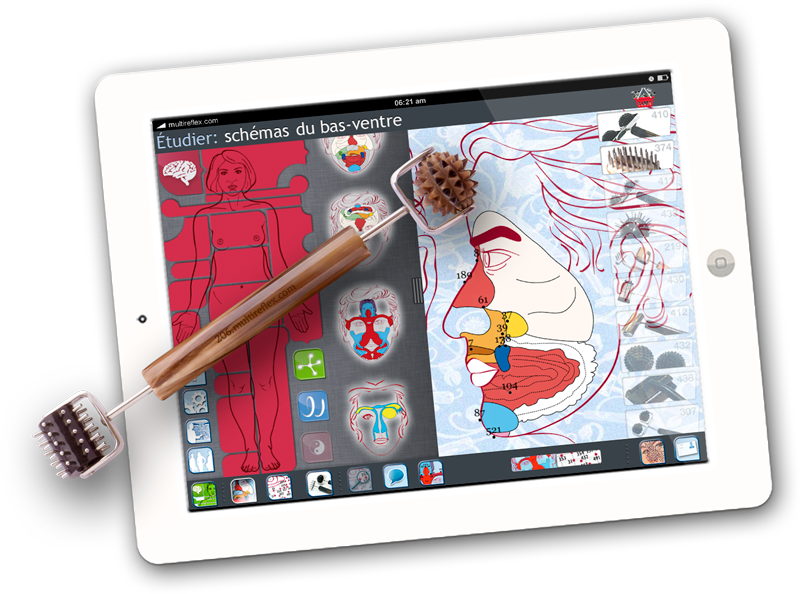 Our objective
To offer an inexhaustible source of inspiration for the professional therapist as for the beginner who wishes to hold the reins of his health in a natural way.
This work was presented at the annual reflexology conference in Canada in 2019 in Halifax, Nova Scotia. At the end of this important general assembly, the Faceasit'clinic application received the innovation award in reflexology 2018.
Thanks to Faceasit, Dien Chan entered by the wide door of technologies in 2013.
It is rewarded!
Here is what we will develop through these pages:
Evaluate + Locate + Treat
How does Dien Chan, the original method of facial reflexology, allow us quickly discover important diagnostics from our patient?
How to integrate these details to create a personalised treatment plan.
Decode the patient