Experts in Dien Chan
December 9, 2016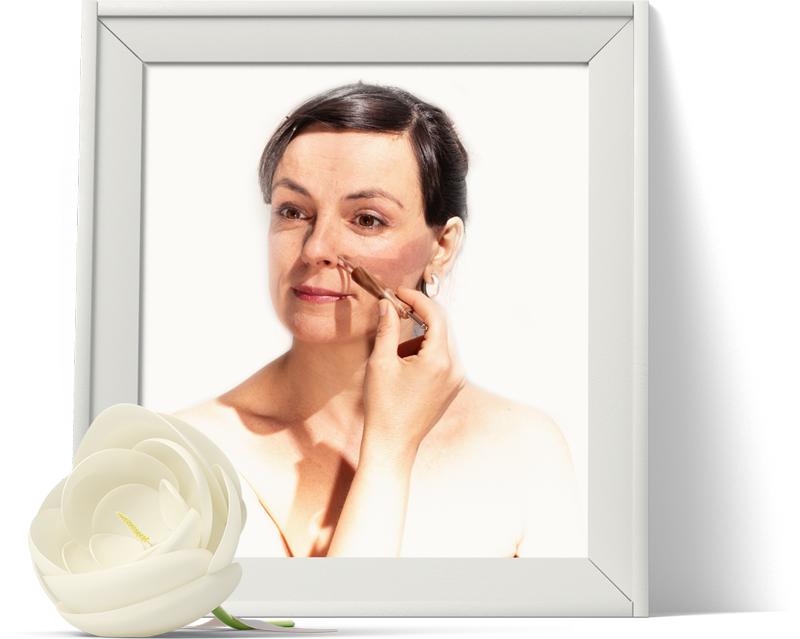 In this blog, the team of experts in Dien Chan is offering many articles to help you to practise this extraordinary natural technique called Dien Chan.
Dien Chan is the original method on which all facial reflexology techniques are based.
This technique is characterised by several diagrams of reflection of the entire human body on the face. Each diagram offers reflex zones and its own constellation of precise points.
Those bqc·points do not belong to the classical acupuncture network or other channels found on the face. They follow a new and independent system of reflection patterns discovered by Pr Bùi Quôc Châu in Vietnam (1980).
This new method has proved itself to be efficacious on a wide scale for multiple common disorders.
Dien Chan is a recent development in the world of complementary therapies because it combines many aspects from several disciplines and practices.
Like much natural medicine, Dien Chan is holistic and able to treat on every level: physical, emotional and mental.
Dien Chan offers powerful cures demonstrated to be effective for minor, acute but also chronic conditions.
Thanks to the specially designed multireflex tools, we manage to stimulate accurately specific points and reflex zones to encourage the central nervous system to deal with the cause and its symptoms.
Depending on the trouble, treating consists of gently rolling given parts of the face and also pressing the bqc·points softly.
By working precise points on the face, the stimulation creates an impulse which is transmitted to the brain.
Insufficient levels of serotonin are believed to be the cause of depression and can result in fatigue, lethargy, fears and foments the worthless feeling.
Working with instruments increases the blood microcirculation and the lymph movements without damaging the skin. Dien Chan encourages the release of our natural chemical (serotonin, endorphin, etc.) that maintain a good contentment but also regulates anxiety and insomnia.
Therefore this authentic facial reflexology method obtains fast and effective results as well as a profound state of relaxation and well-being.
Dien Chan has achieved critical acclaim in both conventional and complementary medical worlds.
It is important to learn the original method before any other reduction to become a qualified practitioner.
You will then be able to use the information gathered through dialogue (or listening to your body) and observation of the visible marks on the face.
The core dysfunction will be identified by stimulating specific bqc·points on the face to rebalance both the origin of the condition or the pain and its symptoms.
It is a non-invasive practice being completely safe and suitable for all ages.
Examples of common disorders cured in Dien Chan:
Arthritis and joints pains
Asthma and respiratory conditions
Back and shoulder pain
Stiff neck
Muscle tensions and injuries
Sports injuries
Migraine and headaches
Ocular tension
Digestive problems
Irritable bowel syndrome
Endometriosis and uterine disorders
Fertility issues
Menopause discomfort
Prostate problems
Insomnia
Emotional conditions
And many more conditions because each case is unique.
Although most patients want relief from their symptoms, the beauty of Dien Chan is that you also address the origin of the disorder and can teach simple gesture for the client to continue the treatment at home, thereby improving the overall quality of life.
During the first session, the practitioner will perform an initial assessment of the imbalances expressed by the symptoms to consider the general state of health of the client.
A complete care consists in combining stimulation of reflex zones (diagrams of reflexion) and identified bqc·points. Although, not everybody will respond to the treatment in the same way. Your everyday lifestyle day has also an important impact, but you should normally see good results in a short time.
The win-win attitude is also Chan'beauté
A beneficial side effect of all those gentle facial stimulation is that you are also practising Chan'beauté without knowing.
Working with multireflex tools tones the muscles, eliminates wrinkles, improve the lymph movements and give back the skin its natural flexibility.
What is Chan'beauté?
Developed since 2006 by the research department of the International School of Multireflexology – Dien Chan
Blur's stains
Reduce wrinkles
Weight problems
Eliminate cellulite